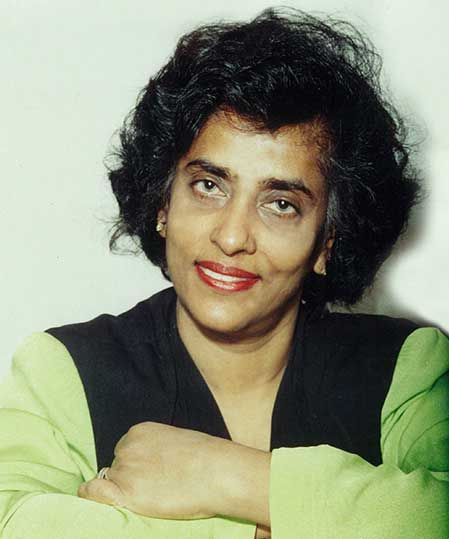 Gand Marshal
Carmelita Smith
Carmelita Fay Smith was born in Kingston, Jamaica, W.I. She is the seventh (7th) born of nine children who were all raised by her parents: Arthur Jadusingh and Clarice Tantiah Jadusingh both deceased. Carmelita attended the Whitfield Primary School and the Waulgrove College, both located in Kingston, Jamaica. Upon her arrival in NY, she attended the Borough of Manhattan Community College where she earned an Associate of Science degree in Computer Science.
In April 1997, while visiting the Republic of Panama, the Reverend Nelson Edwards, of the Episcopalian Diocese in Panama, invited her to visit the Hogar de Niñas de La Capital, a home that shelters children who are less fortunate. After the visit, she felt a desire to aid the girls at the home. Shortly after helping the girls, she received a surprised follow-up Thank you letter from Miss Rosalba Matthews, who was then the Director of the home. She also received a Valentines Day card from the girls and congratulatory applauses from several individuals from Panama. Carmelita later decided to seek help from various communities to broaden her efforts. She is the sole founder of Pajacam Inc., an organization she created to assist the home and rightfully held the position as the First President. Today, Carmelita is no longer associated with that organization, but continues to assist the Home independently. After resigning her post as President of Pajacam, she served as a committee member for both the Honorable Una S.T. Clarke, former Councilmember of the 40th District of Brooklyn and Congresswoman Yvette Clarke.
From October 1997 to 1998, Carmelita served as treasurer of The Concerned Friends of Percy Junor Hospital of Spaulding Inc., a group led by Mr. Huntley Rattray, a born Jamaican, who felt a relentless drive to contribute to the plight of diabetic patients at Spaulding, Jamaica, W.I. Carmelita continues to communicate with the current members and contributes whenever possible.
In 1999, following a stream of her fundraising projects, she turned her vision to victims of AIDS and Sickle Cell Anemia. Acting on a practical advise from Dr. Claudia Wilson, she learned that Sickle Cell Anemia is the least funded of these illnesses and shortly thereafter, founded the Sickle Cell Trust Incorporated. Carmelita presently serves as President of that organization which holds an annual function.
In March 2002, Carmelita decided to create an organization to run a Miss Panama-US pageant, which she led under Upscale Productions Inc.
Carmelita continues to work tirelessly on behalf of Sickle Cell Trust Inc. In addition to the thousands of dollars she has donated over the last 10 years to various medical institutions in New York and Jamaica, W.I. She also worked with Mr. Patrick Buddington, on a Brooklyn based Radio Station, to conduct a telethon to raise awareness for Sickle Cell.
Carmelita is a liberal, energetic and devoted person who makes her decisions and stands by them regardless of criticisms and/or consequences. She believes "it is better to be late than never". Carmelita respects each individual's religious beliefs, nationality and ethnicity. She also finds that humor helps her to overcome small obstacles and insurmountable barriers.
Carmelita and her husband, Prof. Winston Smith, are the proud parents of Robert, Jason and Javier. They are also the proud grandparents of Taireik, Jenna, Dean, Jax, Julius and Dimitrius. She is well loved by her family and friends.