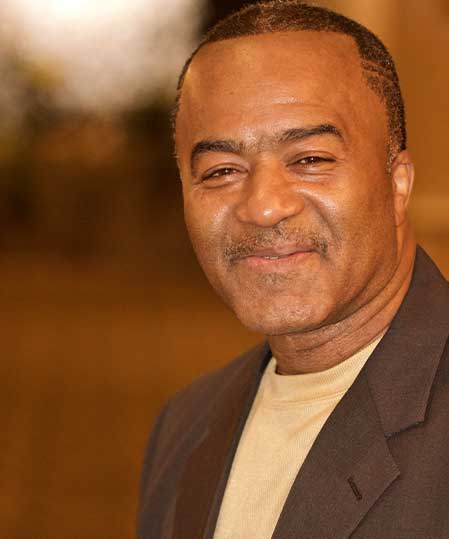 Grand Marshal
DJ Rigo
Rigoberto Eduardo WIlliams Archibold, was born in BOcas del Toro, Republic of Panama. His family moved to Colon when he was six years of age. He attended Carlos Clement Elementary School and Colegio Santa Rita. He went on the study to be an auto mechanic at Instituto Profesional y Tecnica de Colon. After graduation, his dad secured him a position at the US Embassy as a security guard then an undercover agent.
He migrated to the U.S. in 1980, and began working at Bradford SPS, delivering stocks and securities to various companies. Following that, he was employed at Grand Hyatt Hotel as a Receiving Supervisor when he began a second career as a DJ.
He moved on to D'Agostino Supermarket as a part timer, was elevated to full time Assistant Manager but stepped back to supervisor to maintain union eligibility. Today, thirty-five years later, he maintains his position as a Supervisor of 15 people, ensuring the smooth operation of the grocery division.
In the 90's, for about 6 years, each Sunday DJ Rigo played to a full house at the Graham Dance Hall followed by Happiness Lounge, when he finally decided to become an independent DJ, a status he maintains to this day.
Part of Rigo's success can be attributed to his community involvement. Rigo hosts events to raise funds to purchase medical equipment for the hospital in Bocas del Toro. But his generosity extends beyond to local organizations benefiting from his donated services such as DICPNY, The Panama Connection of Janes United Methodist Church and Loral Panama Lodge #6 and Zipporah Chapter #4, to name a few.
Rigo, always accompanied by his beautiful partner of many years, Rosa Evans, is the proud father of Rigoberto, Jr. (Rigo Suave) who, following in his father's footsteps, is a successful DJ in his own right. He is also the doting grandfather of seven ranging in age from eleven to two.
A member of St. Paul United Methodist Church, Rigo attributes his success to hard work, a loving family, and the grace of God.