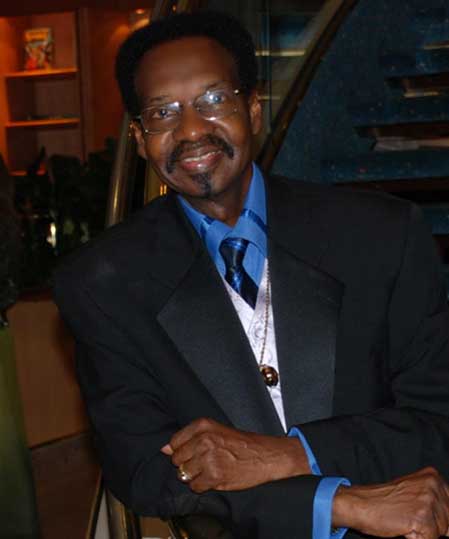 Grand Marshal
MAXWELL CAMPBELL
Maxwell Campbell was born in Panama City, Panama. His father Leonard Campbell gave him his first camera at age 11. And this set him on his life journey in photography, videography and disc jockey.
Maxwell began this journey in Panama City where he attended Colegio Artes y Oficios, and studied basic photo and interned at Foto Bennett Studio.
Maxwell was the first and youngest photographer to open his own photo studio in Rio Abajo, Panama. He named it "Foto Maxi" in keeping with nickname his father had given him, and by which he is popularly known all his life. Maxi used photographic techniques like retouching. and designed special ones recognized in his industry.
Maxi migrated to the United States in 1967 to continue his career, professional and personal advancement. He married his lifetime soulmate Sheridan Iglesias, and raised their family. He worked at Murray's Photo Studio on Franklin Avenue, Brooklyn, NY, Magno Sound and Video, and Cinefex Video in Manhattan, NY. These afforded him greater exposure in photography, motion pictures, and videography, and colorist, numerous actors, actresses and entertainers, as well as television stations NBC, ABC, and CBS. His retirement was effective 2011, following a stellar career of distinguished service in these industries.
Maxwell also worked as a Disc Jockey in the early 70's. He began playing at house parties. It drew the attention of the general public, and it was suggested that he hook up with some other DJ's at the time. Maxi expanded his skills and audience under the coaching Jamaican DJ's "Aden" and "Jackson". They got him started in the Four Star Lounge on Sterling Place in Brooklyn, NY. Maxi learned the trade sufficiently and began working independently during this Disco Era. He became #1 Panamanian DJ in the United States. DJ Maxi is a pioneer of this artform, and served with Oscar De Leon, Celia Cruz, Gran Combo, Willie Colon, the Mighty Sparrow, Ruben Blades, and Tabou Combo.
Always interested in advancement, Maxwell attended and graduated from the BCAT Photo and Media program, and became certified in editing. He often does editing for Pueblo TV, and Rinconcito Panameno.
He also specialized in videoing, and is instrumental in the development of an archive of the Panamanian Parade from its inception.
Maxi became and still is a fixture in the community because of his dedication, hard work and selflessness. He is always willing to give guidance, mentoring and support to young people, and anyone interested in photography, videography and disc jockey.
Maxwell Campbell has a favorite saying: "What a life!" And it encapsulates his life.